WithLearn

Students can ask questions, share and discuss with friends actively to study.
Not only questions, but also solving process can be shared among friends.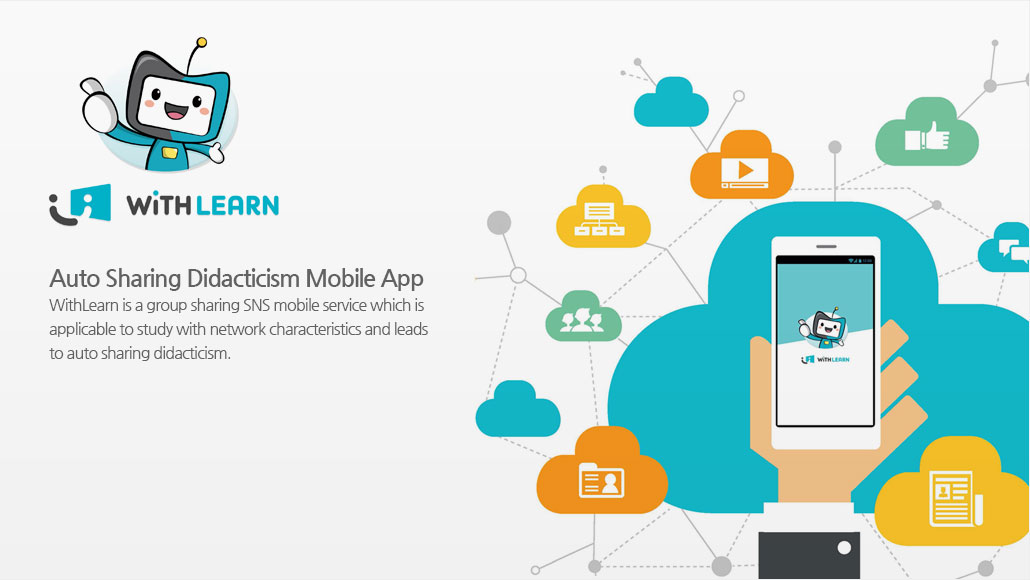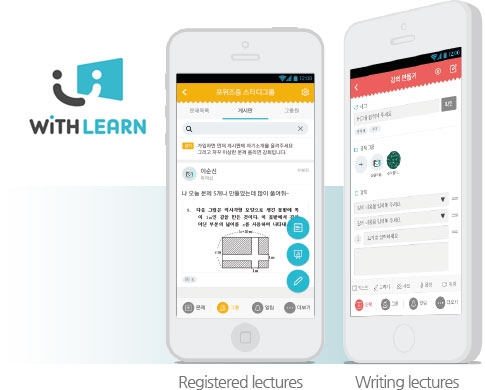 Whenever and wherever you are
Talk to your friends and teachers!
You can ask any interesting questions in different blocks (text block, picture block, note block, voice block, etc.) which are suitable for mobile environment.
You can start a group to send questions to your friends or answer questions from others.
You can check all of the questions at question-feed in your own group. Functions of "my favorite" and "wrong answer note" can help you to find out your weakness and try to solve the questions again.
You can share your experience of question solving to your friends via note or voice. And you can also leave a message to others' questions.
We ask and answer questions by ourselves. I am the core of class!
This is a generation that we can ask and discuss questions together, find out the answers in different ways by ourselves.
WithLearn creates an efficient educational environment with the center of me, but not school or teacher.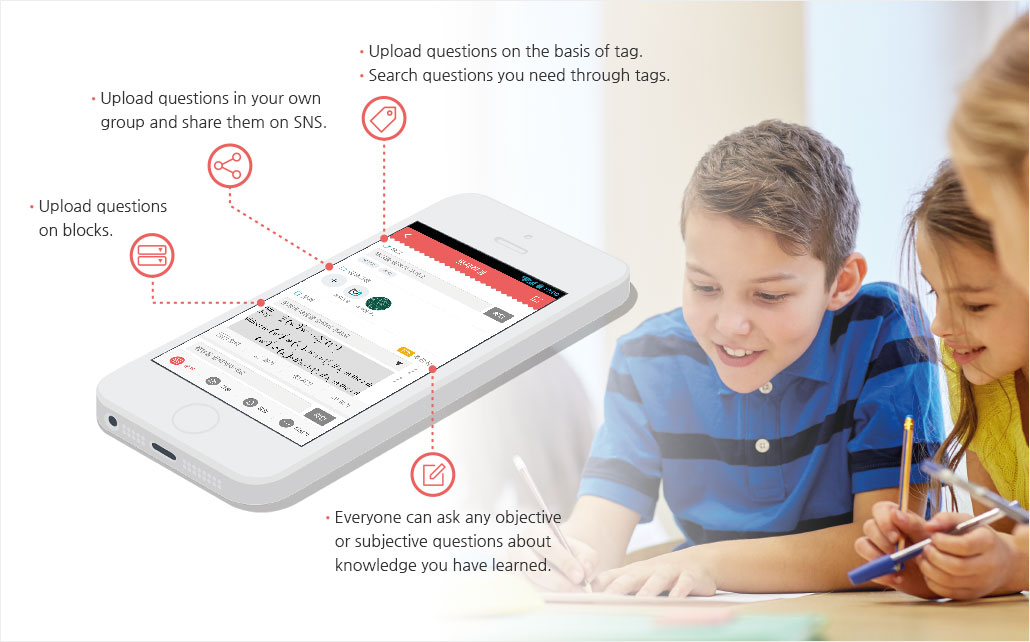 Increase the power of self-study through sharing!
Improve activeness and interests of study through questions based on group + sharing on SNS
WithLearn is an app for creative study that everyone can upload lectures or questions.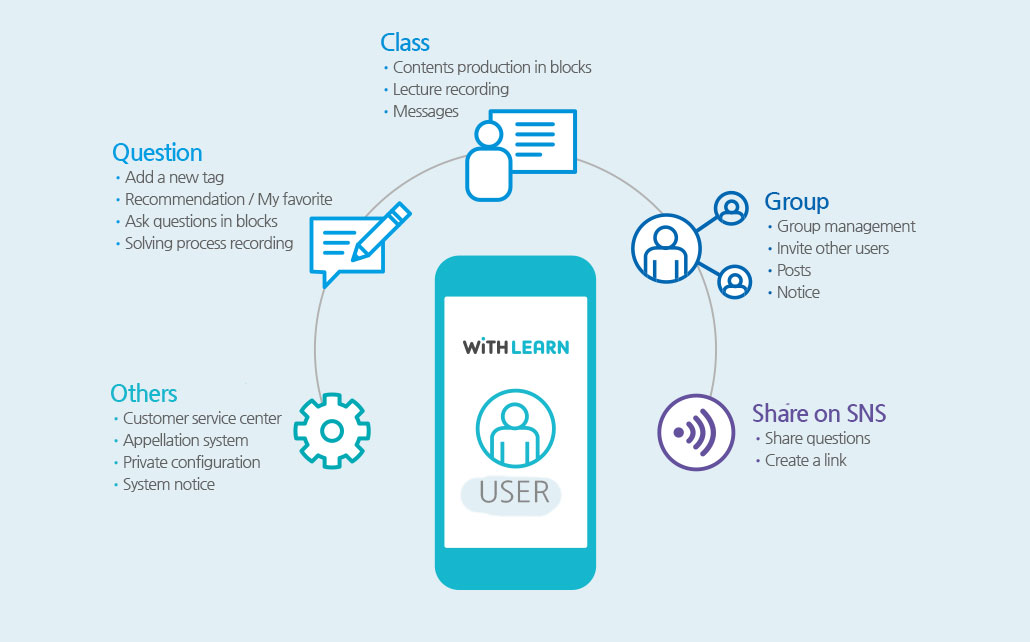 Attractive and interesting WithLearn—Flipped Learning
Download the app in app store, and then you can create a group in your mobile phone. You can share your learning materials with your friends on SNS, such as Facebook and Kakaotalk, or discuss with other group members.

Study independently through Flipped Learning.
Study with friends joyfully through sensible SNS method.
Deepen your thoughts through online discussion such as sending or revise messages.
Learn knowledge in various fields through group brain storm.
The study type is transferred from teacher-center mode to participative students-center mode.
Create a study environment through getting abundant materials at anytime and anywhere.
References and related links of WithLearn