Medical ICT

Forwiz System Co., Ltd is a 3D virtual image simulation system solution called "medical-IT blending technology" combined with medical devices and IT technologies together for improving medical service.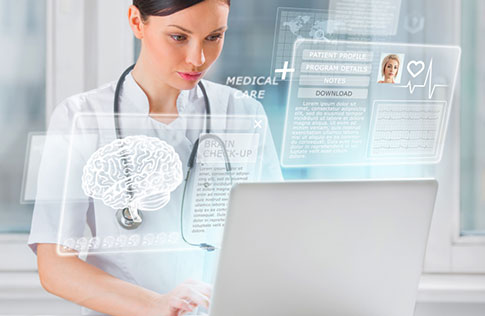 Technology of Forwiz System Co., Ltd is
3D computer tomography (CT) information and scanned image information is combined to shorten surgery period and increase the rate of success. This can be used for the training of medical personnel.
3D image simulation can make treatment more accurate and efficient. In order to provide better services to customers, the best treatment method is decided by simulation first and then the process is decided through 3D image restruction.
3D image simulation is the digital 3D image of diagnosed parts from medical devices. It helps virtual colonoscopy, virtualizing cardiovascular and cerebral artery disease, and analyzing reasons of death through functions as 360-degree rotation, organ size measurement, reduction and enlargement. All the data can be searched through mobile phone. The purpose is to provide a patient health records system that can be shared at anytime and anywhere.